Jesy Nelson is happy, confident and ready for life after Little Mix.
On the evening of 11 December 2011, Jesy Nelson's life changed forever. It would trigger a rollercoaster ride which would lead to her reaching a 'breaking point'.
On that fateful night, in front of a packed audience at London's Wembley Arena and a TV audience of millions, she and the other members of Little Mix were crowned winners of the TV talent show The X Factor.
Amid scenes of celebration and adulation, they became the first girl group to survive the public votes and judging panel to emerge victorious. They would go on to have five UK number ones, including Black Magic and Shout Out To My Ex, plus best-selling albums and huge crowds to play to.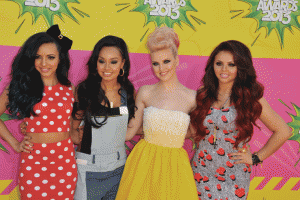 The girl band memorably performed in front of 30,000 fans at the Kent Event Centre in Detling in 2018. They had also been scheduled to perform in front of fans at Kent's Spitfire Ground in Canterbury last year before the pandemic forced the show to be postponed. But after an incredible string of successes, the pressure and the microscope they found themselves under became too much for 30-year-old Jesy to bear. This despite her having long pined for fame and fortune.
Having grown up in Essex, Jesy had attended drama school (one classmate was the singer Rita Ora), and she landed small roles in the movies About a Boy – when she was just 11 – and Harry Potter and the Goblet of Fire four years later.
Some years later, in 2011, she attended The X Factor auditions as a budding solo artist before the judges united her with three other contestants to form the girl band.
But when her moment came, the pressure proved just too much. Almost exactly nine years after they strapped themselves into for a remarkably successful – and lucrative – ride, she quit. In an announcement last December, the band issued a statement which read: "After nine years together Jesy has made the decision to leave Little Mix. This is an incredibly sad time for all of us but we are fully supportive of Jesy."
The reason? The mental stress and strain of living life in the public eye was simply too much for the Romford-born singer to bear. Her inner demons were taking over.
Ironically, last autumn, the band had been the judges on their own TV talent show, Little Mix: The Search (which you can still view on BBC iPlayer). But as the series reached its finale, Jesy pulled out of the show. The writing was on the wall. Her permanent departure from the band was just around the corner.
"During lockdown, it was the first time I could have a break and be at home around people that I love," she explained. "It was the happiest I'd ever felt, and I didn't realise that until I went back to work. I immediately became a different person.
"Whenever we have a music video, I put an enormous amount of pressure on myself to try and lose weight. If I don't like what I see, I find it so hard to be in front of the camera."
During the filming of the video for their single Sweet Melody, she realised she'd hit the point of no return.
She had a panic attack and aides found her crying in her dressing room. "For me that was the turning point. I knew that I needed to start taking care of myself because being like that wasn't healthy," she said.
The struggles with her mental health had not been helped by social media. She has opened up in the past about how she felt the agony of the cruel comments many users had directed towards her.
"The whole world had an opinion on me," she explained, "and they weren't good ones. From the minute those comments started, it became the worst time of my life."
She has admitted that since she was a teenager she has struggled with body image issues – suffering stress-induced alopecia while at school due to bullying; a condition where your hair starts to fall out.
She revealed that the first email she opened after stepping off stage having won The X Factor was from someone who said simply: "How on Earth were you ever put in this girl band? You deserve to die."
She was forced to delete her social media accounts to protect herself from the bullying she was becoming subjected to. It was a dark time.
In 2019, she presented a BBC documentary detailing the abuse she had been subjected
to and the impact it had on her life and self-esteem. She admitted to starving herself before
TV and stage performances – and then binge-eating. "I'd type in the search bar, 'Jesy fat', or 'Jesy ugly'," she explained, "and see what would come up.
"Sometimes, I didn't even need to do that, I'd just write 'Jesy' and then I'd see all the horrible things. Everyone told me to ignore it – but it was like an addiction."
In 2013, as the online trolls rounded on her, she admitted it got so bad she considered suicide. "I felt that I physically couldn't tolerate the pain any more."
Ultimately, her decision to quit the band at the peak of their fame was one she has no regrets over – she says the move has made her far happier. And she's active on Instagram again.
In June of this year, she was spotted at Canterbury's plush The Cave Hotel and Golf Resort dining with a friend. Finally, it seems, she has rediscovered her happiness.
"For so long," she says, "I worried about other people and letting people down. The only person I should have been trying to make happy was myself and I wasn't doing that. I needed to do it for my mental health."
Earlier this year, the three remaining members of Little Mix paid a special tribute to her when they picked up the Best British Group award at the Brit Awards. There has been no acrimonious split, it seems.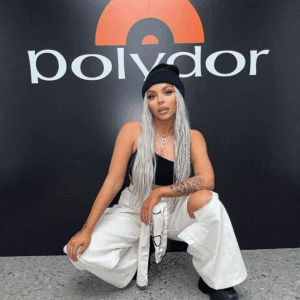 Yet Jesy has not turned her back on the music industry or the spotlight that goes with it – having earlier this year penned a solo deal with the record label Polydor.
"For people to think that I would just stop working completely is crazy, because me working on my mental health is going to the studio and creating music that I love.
"That's what makes me happy," she said.
It is estimated her time with Little Mix netted her a fortune in excess of £5 million.
After reaching the heady heights of pop stardom and the rewards which go with it, now her focus is on herself. The world hasn't seen the end of Jesy Nelson just yet…