Classic cars and classic disco were enjoyed as a new showroom opened in Tunbridge Wells…
Dylan Miles' new specialist classic car showroom in Tunbridge Wells opened with a flourish recently as guests got into the spirit of the evening by dressing up for the Studio 54-themed event.
The eagerly anticipated new showroom, which is now the company's new headquarters, was officially opened by actor and car collector Steve Coogan.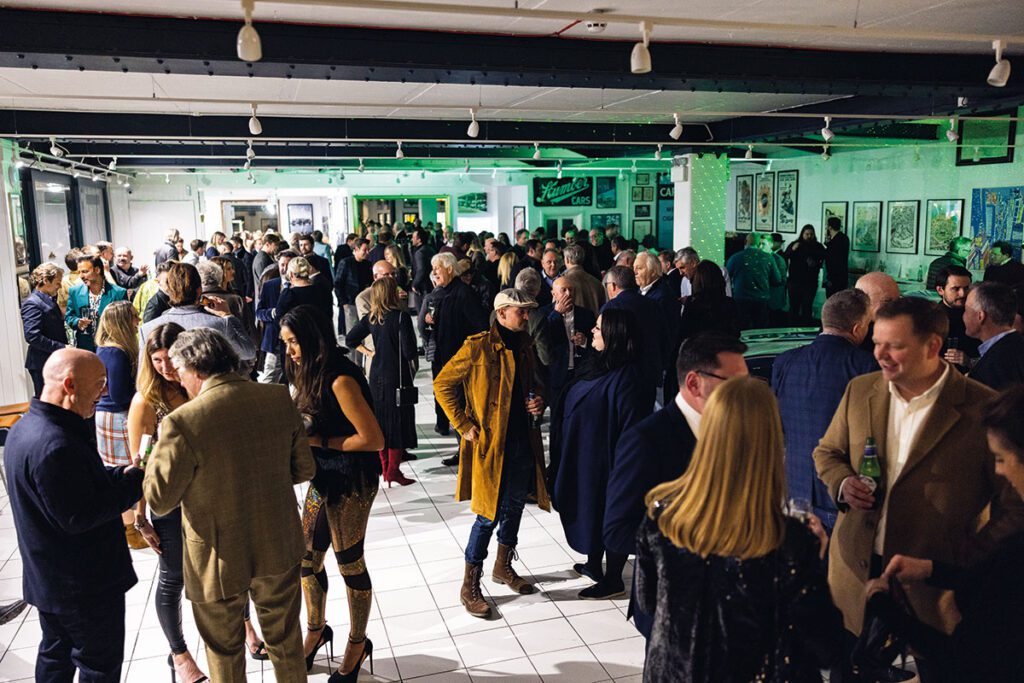 The evening also saw a charity auction held with 10 fabulous and varied lots, all generously supplied by a selection of local businesses and friends from within the motor trade, and was hosted by antique dealer Drew Pritchard with the support of William Smith of RM Sotheby's on the rostrum.
Guests, including MMM's Rasa Dregva, enjoyed an unforgettable evening of food and drinks supplied by the excellent Lago Di Como Restaurant, followed by lots of dancing as resident DJs played some of the finest disco and soulful house tunes on the planet.
Dylan Miles Ltd specialises in the sale and acquisition of classic and modern sports cars, with a particular focus on (but not limited to) Aston Martin, Bentley, Jaguar, Ferrari and Porsche motorcars.
For further information, contact Dylan Miles Sporting and Classic Automobiles on 01892 347 720, or visit dylan-miles.com