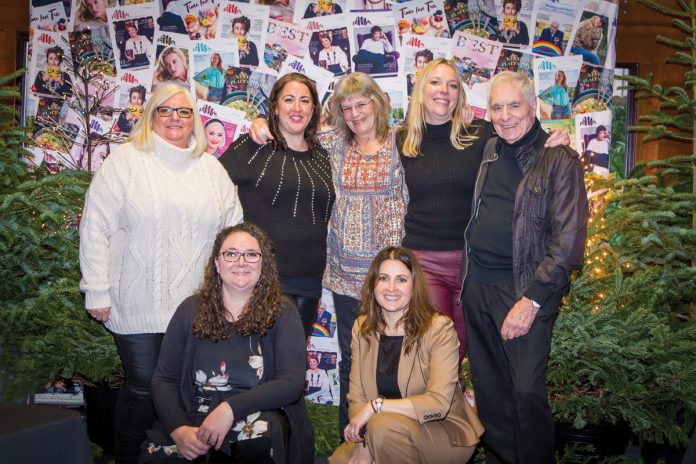 It was a momentous occasion in the history of MMM as we celebrated our big birthday on 13 December with a unique experience at The Big Cat Sanctuary.
What a fabulous day we all had at The Big Cat Sanctuary in Smarden on Monday 13 December to toast a decade of MMM-Media Ltd!
It was so special for our team to be able to mark the date – 10 years to the day since the company was set up – through such an amazing experience with friends and clients.
We all enjoyed some mulled wine or a lovely hot drink on arrival to get us warm and ready for a tour around the park.
Our event room looked stunning, with wide patio doors opening out on to a covered area adorned with beautiful lights which added to the welcoming atmosphere as the guests met.
Our Publisher, Rasa Dregva, then gave a speech highlighting the road to success of MMM – going from a tiny company with one local magazine to a fully-fledged publishing operation with four classy county-wide titles. 
It has been an incredible journey, and she thanked all those that helped along the way.
Rasa said: "Creating MMM has been something of a rollercoaster ride over the years, but the highs have always outweighed the challenges and it remains something I am immensely proud of."
Having enjoyed a drink, we were taken on a tour of the sanctuary, where we got to see many of the beautiful cats that are cared for by the amazing conservation team there.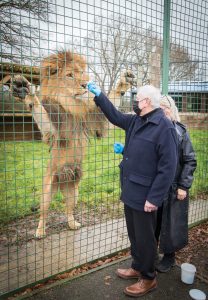 A raffle had been held before we set off and four lucky winners got to hand feed a lion at the start of our journey!
Having explored the sanctuary, at the end of the tour we were heartily warmed by some delicious soup and bread before tasting one of the individually decorated birthday cakes, which wrapped up a delightful day.
We chose this unusual way to celebrate as we wanted to mark the occasion but in a safe and comfortable manner to ensure all guests felt relaxed and at ease.
Having had to cancel our gala dinner to mark the 100th edition of MMM back in 2020 due to the pandemic, we are waiting for the right time to be able to celebrate the success of our wonderful magazine with a glitzy party, and we can't wait for that time to come! If you would like to attend when we are able to, please get in touch.
We'd like to express our thanks to The Big Cat Sanctuary for hosting such a heart-warming event for everyone to enjoy. 
We would also like to say thank you to our amazing clients and close friends for taking the time to attend and celebrate with us. 
The event was such an important day, and having the opportunity to enjoy it with some of our supporters made it even more memorable. Here's to the next 10 successful and glamorous years – and many beyond that, we hope!